Rules, regulations, legislation, compliance, red tape, bureaucracy, deadlines – as the years go by, businesses seem to find themselves faced with ever greater financial reporting obligations.
That translates into more time needed for this work and more knowledge and expertise required to meet those myriad demands. And you must meet them. Waving even a single item on this ever-expanding list away as one aggravation too many isn't an option. It may well be aggravating – particularly for small and medium-sized companies who want to devote all their time and resources to growing the business – but you must stay on top of your financial reporting and will not want to fall foul of industry regulators or, worse again, the taxman.
As well as that, your annual financial reporting also creates a long-term record of your company's financial performance, which will become a key resource for anyone interested in your company, including prospective investors.
The increasing complexity of and time demanded by annual financial reporting is perhaps less problematic for large and multinational companies who may have fully resourced accounting departments in place partly for that very purpose or who won't think twice about hiring new people to bring in whatever expertise and knowledge the existing financial team may lack. However, that's not a realistic option for newer, smaller businesses who may very well join the big boys in the future, but for whom, in the here and now, it won't be practical or financially viable to have all the necessary expertise in-house.
Measure twice, cut once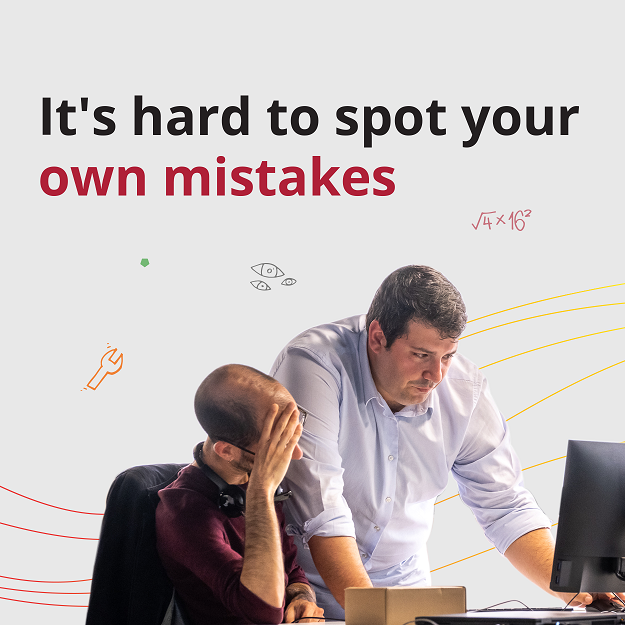 It's very difficult for one person to manage all financial reporting, simply because it's hard to spot your own mistakes
Wanting to deal with financial reporting in-house is an understandable instinct, but one that may well prove misguided and costly. Most small or medium-sized companies won't have the budget to employ a full finance team, and may instead opt to hire a bookkeeper, in the belief that that individual will be able to handle the entire reporting-related burden.
Even if that turned out to be the case, the ever-evolving nature of accounting compliance means it is a constantly changing landscape and even if you have the right solution in place for your business today, it doesn't necessarily follow that it will continue to be the right solution tomorrow.
As for bookkeepers, they will report to senior management, but if no-one else in the organisation is qualified to check their work, they will effectively be working alone and, with the best will in the world, no-one will actually know whether they are bringing all the relevant information together to the required standard or not. People make mistakes, and when work is this important it needs to be double-checked.
The confidence to move forward
One of the points that will bring a company around to the idea of outsourcing financial reporting is the necessity of having a complete and managed accountancy function. This will not be possible if a bookkeeper is effectively working alone. Management and key personnel need to be confident that they will have access to reliable information and reporting as and when they need it. They can have that confidence if the company uses outsourced accountancy services to confirm that the work being done internally is accurate and to point out where gaps may exist.
The above point highlights one of the advantages associated with outsourcing financial reporting; namely, the greater confidence that can come from having outside experts either a) do the work or b) confirm the quality of the work being done.
As a corollary of this, it will also be beneficial for any business to expose itself to independent experts who can offer valuable insight on how you operate, with this arising in part from the old truism that the view from the inside out will always be different to the view from the outside in. In this context, expert eyes looking from the outside in can prove to be of enormous benefit to a company.
The benefits of outsourcing your financial reporting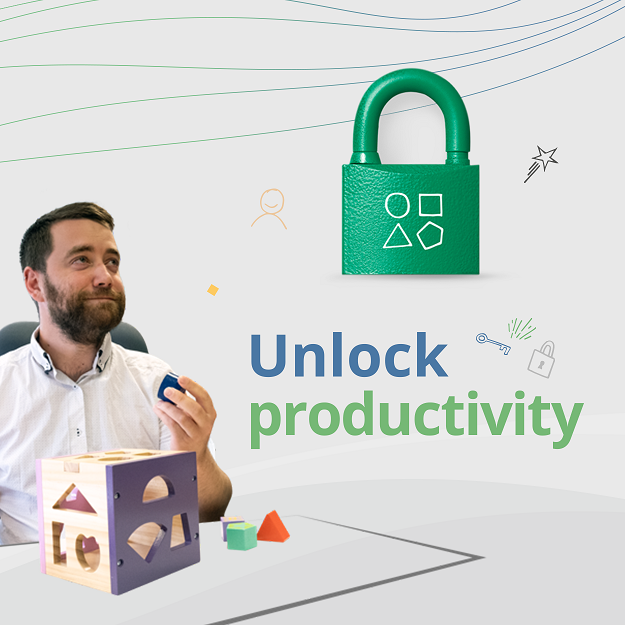 Outsourcing your financial reporting can potentially unlock a lot of productivity in your company
There are several other benefits associated with a full or partial outsourcing of your financial reporting, including:
# Saving time: The more you are willing to outsource your financial reporting obligations, the more time you and your key people can devote to what matters most – growing the business.
# Benefiting from outside expertise: As mentioned earlier, outsourcing can bring you into contact with financial experts whose knowledge and insight can add to your own. The extent to which you are willing to go down this path will influence how much you stand to benefit. Outside financial experts can help you and your business in a variety of ways – as well as being hands on with your financial statements, they can also help with, for example, framing sensitive disclosures and all matters relating to technical accounting.
# Meeting compliance deadlines: It is vitally important that you meet all appropriate compliance deadlines. That information will form part of the long-term record referred to earlier, and therefore will be of interest to any potential future investors. A clear history will send out a positive message, whereas a record littered with missed deadlines may have the opposite effect. When you outsource your financial reporting you are not just investing in expertise, you are also buying peace of mind, in that it will be the responsibility of the outsourced finance team to ensure that all information is up to date, that you are informed well in advance on upcoming deadlines, and that all returns are lodged in a timely manner.
# Greater accuracy: It's not merely that outside financial specialists have the knowledge to do the job, they must then put that knowledge into practice and deliver. That means getting it right. If outside financial experts don't produce work of a higher standard than can be produced internally, then what is the point of hiring them in the first place? The business model of that industry relies on producing work of the highest quality, and so any business that hires outside experts will do so with that expectation. However, companies can rest easy in that an outsourced team will not only be highly skilled, but their work will also be double-checked and monitored on an ongoing basis, thus ensuring the accuracy that is needed.
Getting the right tools
A way to achieve all these benefits and more is to link up with a financial reporting software provider and go with a tool that automates the entire process. Aside from the points made above, using reporting software allows you to receive real-time information, enables you to identify whatever financial trends may be emerging in your business, and presents you with a wealth of information at your fingertips.
Global Shares offers a financial reporting tool that is second-to-none and is sure to meet all your needs. To find out more about how we can help your business by taking on your financial reporting responsibilities, contact Global Shares now.
The above are just some of the benefits that come with outsourcing your financial reporting. To find out more about how we can help your business by taking on your financial reporting responsibilities, contact Global Shares now.