Global Shares named in Deloitte 2018 Technology Fast 50™, following its 2017 win of the Deloitte 'FinTech Company of the Year' Award
The company attributes its award success to growing demand for its market-leading equity compensation software, the strength and depth of its global product offering and its increased focus on customer service excellence.
Accepting the Deloitte 2018 Fast 50™ Award on behalf of Global Shares: L-R Aisling Riordan - Marketing Manager and Mark Griffin - Director of Business Development Ireland
Cork, 6 November 2018 - Global Shares, leading global provider of equity compensation management solutions for global corporations, today announced it has been named in Deloitte's 2018 Technology Fast 50™, which ranks the 50 fastest growing technology companies in Ireland based on their average percentage revenue growth over four years, as well as their innovation and entrepreneurship.
In 2017 Deloitte named Global Shares winner of the 'FinTech Company of the Year' Award in association with SVB Financial Group, in recognition of how Global Shares is influencing the fintech space in terms of its technology, innovation, growth and job creation.
Global Shares's CEO, Tim Houstoun, commented: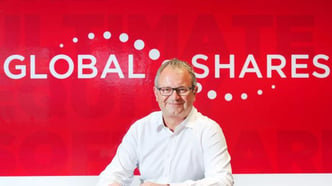 We are delighted to receive another endorsement from Deloitte, this time as a Fast 50™ Company. Global Shares has experienced dramatic growth since we launched our technology platform in 2015. Clients come to us from all around the world looking for a secure, automated solution to manage their employee & executive share plans across multiple jurisdictions, time zones, currencies and languages. We make it easy for them to deliver shares to their global employees.
Today our business is 95% export-lead, with more than 250 blue-chip companies with employees in 100+ countries using our solutions to operate their employee share plans. We have a growing number of clients, offices and superb support staff globally and have scaled our model for continued rapid growth. We look forward to featuring on the Deloitte Fast 50™ Award list for many years to come!
Setting the bar very high as outgoing ''FinTech Company of the Year''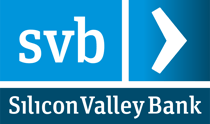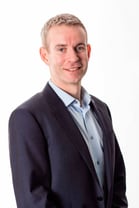 Spokesperson and sponsor of the annual Deloitte 'FinTech Company of the Year' Award - Clive Lennox, Director of Irish Business Development at SVB Financial Group - spoke at the Award Ceremony, which took place in Dublin on 2 November:
"Global Shares' CEO Tim Houstoun said they would be an Ambassador for the 'FinTech Company of the Year' Award and fly the flag high. And that's exactly what Global Shares did. Most recently they secured a multi-million dollar investment from a phenomoenal US PE Firm - Motive Partners, just this week they announced a USD $15M partnership with Huanying International Group in Hong Kong as well as expand with a new presence in China. They have set the bar very high".
About the Deloitte Fast 50™ Awards
The awards, now in their 19th year, rank Ireland's fastest growing technology companies and recognise indigenous technology companies that have demonstrated exceptional growth in turnover in the last four years.
Cumulatively, the 2018 Fast 50™ winners generated approximately €2.5 billion in total annual revenues in 2017. The average revenue of companies featured in the ranking was approximately €50 million, while the average growth rate of the companies over the last four years was 373%. Compared with last year, there are 17 new companies on the ranking. 12 of these are first-time entrants, while five companies have re-entered the list, having featured in previous years.
All four provinces are featured in this year's awards. 27 of the winners are Leinster-based, 14 are based in Ulster, followed by Munster with 8 companies, and Connacht with 1 company. Overall, 12 counties are represented in the 2018 listing.
Announcing the winners at the Deloitte Technology Fast 50™ programme, David Shanahan, Partner, Deloitte, said: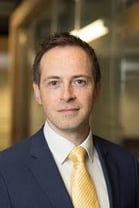 "Congratulations to our 2018 Deloitte Technology Fast 50 companies.
Through these awards, we recognise Irish technology companies that are at the cutting edge, using technology for progress, to address the challenges that we all face and to create opportunities, both for themselves and for those that use their products.
"We know that these companies are operating in an uncertain international marketplace. And yet they are prospering against this backdrop – in fact, it was particularly evident this year that the vast majority of revenues for the ranking companies are coming from export markets. This demonstrates the impact Irish indigenous tech companies are having in global markets."
The Deloitte Technology Fast 50™ Awards took place in Dublin on 2 November 2018 and were hosted by science and technology journalist, and founder of Whipsmart Media, Jonathan McCrea. Keynote speaker on the night was Mark Casey, Global Leader of Telecoms, Media & Entertainment at Deloitte.
Details of the full Deloitte Technology Fast 50™ ranking list are available to download at www.fast50.ie.
Ends.
Notes to editors:
PR Contact:
Global Shares Press & Media: Aisling Riordan, Marketing & PR Manager | E: ariordan@globalshares.com | T: +353 (0)23 8833 062 | W: www.globalshares.com
About Global Shares:
Global Shares, is a leading global provider of equity compensation management solutions, providing share plan administration, global custody, share-dealing and financial reporting services to companies and their employees in over 100 countries worldwide.
Over the past decade Global Shares has experienced dramatic growth, having developed a highly innovative cloud-based software & service solution for private and public companies of all sizes to manage their employee equity plans. Its proprietary, global technology platform enables seamless service to clients with employees across jurisdictions, time zones, currencies and languages. Global Shares' clients include some of the largest and best-known companies in the world, including Cargill (US), GlaxoSmithKline (UK), Sage (UK), Generali (IT) and many more.
The Global Shares platform is developed 100% in-house, and a highly skilled team of equity professionals deliver the highest levels of service with a personal touch. Global Shares software and services have set a new benchmark for the global share plan administration industry. Global Shares is headquartered in Ireland, with offices in Hong Kong, China, Germany, Portugal, the United Kingdom and the United States.
Website: www.globalshares.com
About the Deloitte Technology Fast 50™ Programme
To enter the Fast 50™ Awards, companies must meet the criteria listed below. Entries must be submitted electronically via the application link at www.fast50.ie, with the necessary supporting documents.
Fast 50™ awards criteria:
1. The company must have been in business for a minimum of four years (i.e. four full twelve-month financial periods).
2. The company must be considered a technology company which, for this purpose, is defined as a company that:
a. Owns proprietary intellectual property or proprietary technology that contributes to a significant portion of the company's operating revenues;
b. Manufactures a technology related product;
c. Devotes a significant proportion of operating revenues to research and development of technology;
d. Is technology intensive, or uses its own unique technology to solve problems.
NB: Companies using third party technology or intellectual property in a unique way does not meet this definition. Consulting companies, professional services firms, resellers and others who don't rely on proprietary technologies to generate their revenue are not eligible.
3. The parent company must be Irish-owned and have its headquarters in Ireland. Companies headquartered in Northern Ireland can take part in the Irish OR the UK programme, but need to choose one or the other and cannot enter both.
NB: Subsidiaries or divisions of Irish or Northern Irish companies or multinational organisations do not qualify.
4. Have base-year operating revenues of €50,000 (£44,500) and a current year operating revenue of at least €1,000,000 (£880,000).
NB: the accounts for the base-year must have an accounting period ending between 1 June 2014 and 31 May 2015; and the accounts for the most recent financial year must have an accounting period ending between 1 June 2017 and 31 May 2018.
5. All submissions must be accompanied by signed accounts for the first and last financial year being measured in the competition. Unless a statutory exemption is being taken, these accounts must be unabbreviated and audited.
The Deloitte Technology Fast 50™ Cyber Security Award
2018 sees the introduction of a cyber security award. Open to companies that have been in business for a minimum of three years, focused on developing cyber security solutions and that devote a significant portion of income to R&D, the award is an acknowledgement of the innovative and cutting-edge solutions that are being developed by Irish companies.
FinTech Company of the Year Award in association with SVB Financial Group
For the second year running, Deloitte and Silicon Valley Bank are partnering in the fintech award category. To apply for this award, entrants must be in business for a minimum of three years. Details of the criteria can be found at www.fast50.ie.
Deloitte 2018 MNC Patron Award categories
1. Innovative New Technology Award in association with Google This award is for the company that has created or introduced a new or innovative product or service to international markets that has helped grow their business over the last four years.
2. Export Award in association with Intel This award rewards export based companies based on the percentage of exports, their export growth and their approach to exports.
3. Impact Award in association with PayPal This award is for the company that has made the most significant impact within the current year. Companies will be given an opportunity to demonstrate how they have made an impact through their application.
4. Leading Female Award in association with Vodafone This award will be given to a leading female in technology who has contributed to business growth within their organisation.
5. Life Science Award in association with Medtronic This award will be given to the life science company that has made a progressive contribution to the industry using innovation.
6. Disruptive Technology Award in association with Facebook This award is for the company that has invested in R&D activities to create a technology that has disrupted the market leading to growth in their business over the last four years.
About Deloitte
At Deloitte, we make an impact that matters for our clients, our people, our profession, and in the wider society by delivering the solutions and insights they need to address their most complex business challenges.
As the largest global professional services and consulting network, with approximately 263,900 professionals in more than 150 countries, we bring world-class capabilities and high-quality services to our clients.
In Ireland, Deloitte has nearly 3,000 people providing audit, tax, consulting, and corporate finance services to public and private clients spanning multiple industries. Our people have the leadership capabilities, experience and insight to collaborate with clients so they can move forward with confidence.
In this press release references to Deloitte are references to Deloitte Ireland LLP. The information contained in this press release is correct at the time of going to press. Deloitte Ireland LLP, is the Ireland affiliate of Deloitte NWE LLP, a member firm of Deloitte Touche Tohmatsu Limited, a UK private company limited by guarantee ("DTTL").
DTTL and each of its member firms are legally separate and independent entities. DTTL and Deloitte NWE LLP do not provide services to clients. Please see www.deloitte.com/about to learn more about our global network of member firms.