Helping international employees hold and trade their company shares
Global Shares has developed a unique share-dealing solution, which helps companies deliver shares to their employees wherever they are in the world.
Global Shares' share-dealing solutions provide real-time trading of shares for participants through electronic messaging, allowing users access to exchanges all over the world. Global Shares' regulated status affords it an advantageous market position as it provides users with trading across multiple jurisdictions, the ability to execute foreign exchange transactions as well as distribute proceeds in multi-currencies at competitive rates. Coupled with the Global Shares award-winning equity plan management software, these components give Global Shares the ability to provide a comprehensive one-stop solution to clients and their employees.
An integrated approach to share-dealing and share plan management
The employee share-dealing service offers online and telephones support to employee share plan participants, with shares held electronically on their behalf in secure, personalised accounts. Their trades are automatically settled with funds being credited to their account.
Easy to set up
Fully customisable
Online and phone access
Coverage on all major Stock Exchanges
Multi-currency & multi-lingual capability
Market and limit orders
Live share price feeds
Real-time trading
Expert support
Who is it for?
Companies seeking a simplified global trading solution for their employees whilst at the same time ensuring they can meet all their compliance and governance obligations.
How does it work?
The Employee Share Account is at the core of Global Shares' share-dealing solution. Essentially this is an online trading account set up for each individual participant within the Global Shares equity plan management platform, which simplifies the process of opening an account, trading shares and distributing funds to employee's personal bank accounts, in virtually any country where regulation permits and with an extensive choice of currencies.
From a Company representative's perspective, the service can assist companies to manage any governance or compliance issues such as placing restrictions on individual share allocations and minimum share ownership requirements.
Benefits
Limited purpose Employee Share Account is easy to set up with minimum paperwork and available to all participants
Available to employees resident in virtually any jurisdiction across the globe
One-stop fully integrated solution to administer, sell and execute orders electronically
Online access to transaction history
Downloadable statements to help with personal tax returns
Funds distributed directly to the participant's individual bank account
Trade confirmations viewable online via the EquityGateway online portal
Employees can easily see the source of shares and the date of acquisition
Management of Insiders
Management of minimum share ownership requirements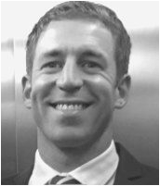 "What separates Global Shares from other providers is that we offer a first-class multi-jurisdictional customised share-dealing platform, fully integrated with our best-in-class share plan platform. Clients come to us with extremely varied and often complex plans, which our technology can cater for. We have a growing team of highly skilled trading and regulatory professionals providing high touch service to our corporate clients and their employees"
- Billy Harty, Head of Trading, Global Shares