PRESS RELEASE
5 April 2019, Cork and Lisbon - Global Shares, Deloitte 'FinTech Company of the Year 2017' and Technology Fast 50™ Company 2018, the leading global provider of equity compensation management software, today celebrates the Grand Opening of its new Lisbon IT Hub and Service Delivery Centre, creating over 30 new high-tech jobs.
Ireland's Ambassador to Portugal – her Excellency Orla Tunney – will cut the ribbon at the company's brand new office for 50+ staff in Lisbon city centre, kick starting a recruitment drive to fill a range of new high skilled jobs including, but not limited to, C#.NET Software Engineers, Mobile App Developers, Front End Angular Developers, QA Engineers, and multi-lingual Service Desk Analysts.
Lisbon is one of 11 Global Shares' offices around the world and has been designated as a strategic operations base in terms of new product development and centralised Service Delivery. The Lisbon team is split between its pioneering IT development team, and its highly experienced support team of Service Analysts.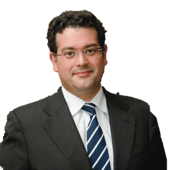 Luís Castro Henriques, Chairman & CEO aicep Portugal Global, the State Trade & Investment Agency, comments
"The business service sector in Portugal has been quite dynamic and vibrant. The number of foreign operations in Lisbon more than doubled in the last 5 years from many different countries like France, the US, Germany, the UK and Ireland. The Shared Service Centre sector has been expanding and migrating additional functions, it has become increasingly specialised and with higher added value. Due to scale and growing maturity, this industry is well recognised among students and graduates, becoming more and more attractive for the labor force.
Newcomers in Lisbon in the last five years include global companies like Mercedes-Benz, Bose, Nestlé, Volkswagen, Google, Siemens, Webhelp, Uber, SKY, SGL Business Services, Grunenthal, Europcar, Daimler Truck and Buses…
And now AICEP is very pleased to be part of Global Shares' Grand Opening, in Lisbon. Welcome!"
Mark Purcell, Global Shares Chief Operating Officer comments "We share an indelible link to Lisbon and Portugal. When we took our first steps to develop Global Shares technology platform in 2009 we worked with amazing Portuguese developers at our Irish HQ who were significant to our success. Those developers, in turn, created a ripple effect as they brought even more of their friends to Ireland. Over time, as staff wanted to return home we opened a small Lisbon office; thereby creating another chapter of our Portuguese story. Our decision to invest in Lisbon is a direct response to the incredible commitment given to Global Shares by the team here, and the warm rapport that exists between our cultures. Lisbon is a major hub with an extensive pool of resources in terms of language skills and access to highly talented staff. As our company scales further we look forward to see our new strategic Lisbon hub go from strength to strength"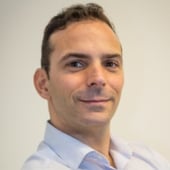 Lead Software Engineer and Office Manager, Luis Goncalves, states: "The new Lisbon office copper-fastens our ambition to help drive our company's growth. It has been a privilege to be part of this wonderful journey with Global Shares. Our new office reinforces our company's level of faith in the quality of staff available in Lisbon and serves as a tremendous motivator for everyone. This evolution is the result of a truly global effort that we all extremely proud of. Our priority is to continue to deliver the highest quality software and superior support services for all our clients and participants"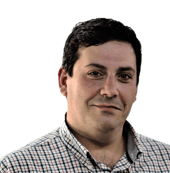 Miguel Sousa, Head of the Service Delivery Desk commented "The new office is a wonderful development for the Global Shares team in Lisbon. During the past twelve months we have upgraded our service delivery systems and deployed the best industry standards from a customer service perspective into the core of the business. We are delighted with this expansion and look forward to welcoming even more staff to our fantastic team"
####
ENDS
For more information:
Global Shares Press & Media: Aisling Riordan, Marketing & PR Manager, Global Shares HQ, West Cork Technology Park, Clonakilty, Co. Cork, Ireland | E: ariordan@globalshares.com | T: +353 (0)23 8833 062 | www.globalshares.com
Global Shares Lisbon: Luis Goncalves, Lead Software Engineer and Office Manager, 5th floor Avenida Defensores de Chaves, no.45, 1000-112 Lisbon, Portugal | E: lgoncalves@globalshares.com | www.globalshares.com
Job Applications:
E: employment@globalshares.com | www.globalshares.com/careers
Notes to editor:
About Global Shares
Global Shares – Winner of the Deloitte FinTech Company of the Year Award 2017, and a Deloitte Fast 50™ Company 2018 – is a leading provider of equity compensation management solutions, providing Share Plan Administration Software, Global Custody, Share-Dealing, Financial Reporting and expert support services to corporate clients and their employees in over 100 countries worldwide. We develop highly specialised cloud-based software and service solutions for private and public companies of all sizes to manage their employee equity plans globally. We are a regulated MiFID and FINRA/SEC financial services firm.
Global Shares has experienced dramatic growth since the launch of its proprietary, cloud-based, global technology platform in 2015. It enables seamless equity administration for clients with employees across multi jurisdictions, time zones, currencies and languages. The multi award-winning global technology software platform is developed 100% in-house at the company's Lisbon and Clonakilty (Ireland) offices.
Global Shares' client listing includes some of the largest and best-known companies in the world who use equity compensation to engage, attract and retain a top-class employee base through share ownership and profit sharing. Our Software has set a new benchmark for the global share plan administration industry.
Global Shares is headquartered in Clonakilty, Ireland, and has offices in Lisbon, Madrid, Cork, London, Edinburgh, Munich, Beijing, Hong Kong, Tokyo and New York. Total employee numbers at Global Shares have risen from 68 staff in 2015, to 250 staff currently, and a projected 450+ staff within 5 years. For more information please visit: https://www.globalshares.com
About aicep Portugal Global
aicep Portugal Global - Trade & Investment Agency (AICEP) is a government business entity, focused in encouraging the best foreign companies to invest in Portugal and contribute to the success of Portuguese companies abroad in their internationalization processes or export activities. For more information please visit: http://www.portugalglobal.pt
Key reasons for an Employee Share Ownership business model:
Employee share ownership is on the rise
Statistically, employee owned firms out-perform other companies in terms of productivity, profitability, growth & employee retention. Equity Compensation is being increasingly used by private and public companies around the world to improve their performance and to compete to win the best talent.
Employee share ownership is not just a feel-good factor
It fundamentally changes the culture within companies, expanding ownership up and down the organisation chain, engaging and motivating employees, creating better internal communication as well as enabling both the employer and employee to make significant savings, and for the employee to create long term wealth.
Government tax breaks offer generous incentives to develop employee share ownership
There are significant tax incentives offered in countries in Europe, the US and Asia to encourage companies to diversify their structure and encourage financial participation by employees.
Technology has become a game-changer for administration of employee share plans
Equity compensation is highly specialised and can be complex to administer, involving a variety of plan types, multi-currency/multi-lingual requirements and varying levels of customisation. Ever-changing legislation and regulation frameworks add to the need to replace traditional manual paper-based processes with a more user-friendly, automated solution. Technology providers such as Global Shares offer clients a complete, automated, outsourced or SaaS solution to transform how they manage their share plan.